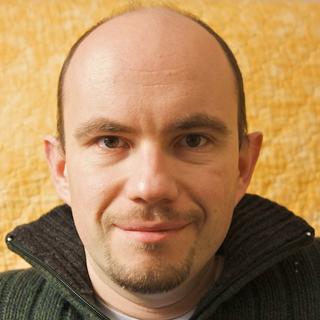 Dear reader, my name is Constantin Gonzalez, and welcome to Constant Thinking!
This blog is about useful technology for the quality geek. As the name implies, I'm constantly thinking about technology, trying to figure out where it leads to, and how to get the best out of it. I try to learn, create and share useful technology stuff every day.
About the Author
I've been playing with computers since the early 80's, and with Unix and the Internet since the early 90's. I've created and installed websites since 1994, started working for Sun Microsystems in 1998 and as of now, I'm now a Principal Field Technologist at Oracle through their acquisition of Sun. My job is to provide Technical Expertise to customers in Germany, and help with other customer projects in rest of the world. My focus areas are SPARC processors and systems, Solaris and Cloud Computing.
I live and work in Munich, Germany with my wife Friederike and my daughters Amanda and Helena.
You can find out more by checking out my Google Profile, or by searching Google, Yahoo! or a search engine of your choice.
Goals
After writing articles for more than five years and accumulating more than 500 subscribers on my Sun blog (no link, sun.com no longer exists), blogging has become an important part of my life. Therefore, I've started my own independent blog in January, 2010. With this blog, my goals are to:
Regularly write interesting and useful articles that generate conversation and feedback.

Reach 1000 subscribers in 2011.

Collect professional experience in blogging.
I hope to give you useful ideas and insight into technologies like Oracle Solaris, ZFS and home servers, ebook readers and other gadgets, the life of a Technology Consultant, and more.
Now It's Your Turn
Let me invite you to get more Technology Thoughts, follow me on Twitter and join me in this journey! Let me know what you like or what you don't, what topics you'd like to read more about and what your favorite categories are, by sending me some email to constantin at glez dot de.
Content Disclaimer
The views and content expressed in this blog are completely my own and they don't necessarily reflect those of my employer, Oracle Germany.
Behind the Scenes
This blog is running the powerful, flexible and open source Drupal content management system. It is hosted at Strato (affiliate link). Despite their aggressive and flashy marketing campaigns, I know some cool people who work there and they use some Sun technology like ZFS and the UltraSPARC T Processors to make this website "just work". A big "Thank You!" to the Drupal community and the people at Strato for helping me build this online presence!