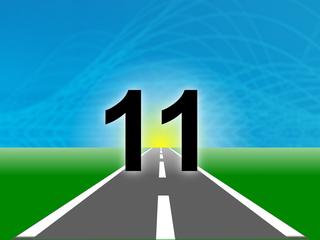 Maybe I should write more frequently, though that would mean shorter, less elaborate articles. This is the first one of that kind. Let me know what you think!
Recently, the Oracle Solaris 11 Early Adopter Release (no link, page no longer exists) became available on the Oracle Technology Network (BTW, can I have a date with that Java Developer, please?). Here's the gist:
Latest Update: This is an update to the Oracle Solaris 11 Express release from almost a year ago, and it's the first publicly available update (though you need to join the OTN program and accept the early adopter license).

Fully functional: This release is feature complete: All the features expected for Solaris 11 are available in this release. Now, Solaris 11 developers and users can start qualifying their software, hardware and environments against it.

New license: This release is covered by a special OTN Early Adopter License (no link, page no longer exists). Read it before installing.

Release Notes: They cover known issues, numerous ways of installation, including Auto Installer and USB stick, and a list of obsolete packages and new packages since Solaris 11 Express 2010.11.
Go download it now (no link, page no longer exists), try it out and let me know what you think!
Hat tip to Stefan for the nudging :).